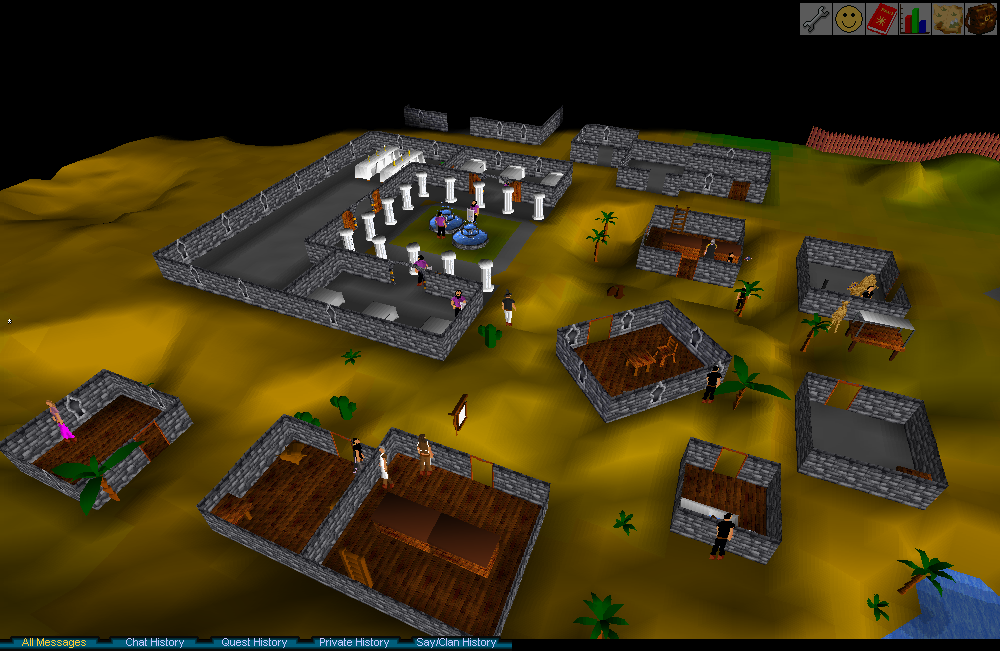 {|
|+ Al Kharid
|- !Also called? |kharid, desert
|- !Kingdom? |Misthalin
|- !Members Area? |No
|- !No. of Banks |1
|- !No. of Altars |None
|- !Leader |The Emir
|- !Teleportation |Dragonstone Amulet of Glory
|- !Guilds |None
|- !Inhabitants/Race |Humans
|}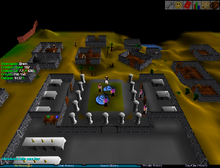 Features
Edit
Bank
Dommik's Crafting Store
Fishing spot
Furnace
Al Kharid Gems
General Store
Kebab shop
Al Kharid Mine (north of the city)
Warriors (to train on)
Louie's Legs
Ranael's Plateskirt Shop
Zeke's Superior Scimitars
Silk Trader
Tanner
Path south to Shantay Stronghold.
Landscape additions to the East and South.
Herbs - South of Digsite, Northeastern Al Kharid
Thieving
Edit
Cosmic and Law Chests 14, 579, 10, 579 North East Corner of Al Kharid just below digsite
The Scorpion mines contain spawns of both water-runes and fire-runes.
The Scorpions can be ranged from outside of the chasm for decent ranged experience.
The Silk Trader will sell silk for less to those adventurers with more quest points.
Louie's Legs sells Adamant platelegs, which are the best available from shops until one has access to the Champion's Guild.