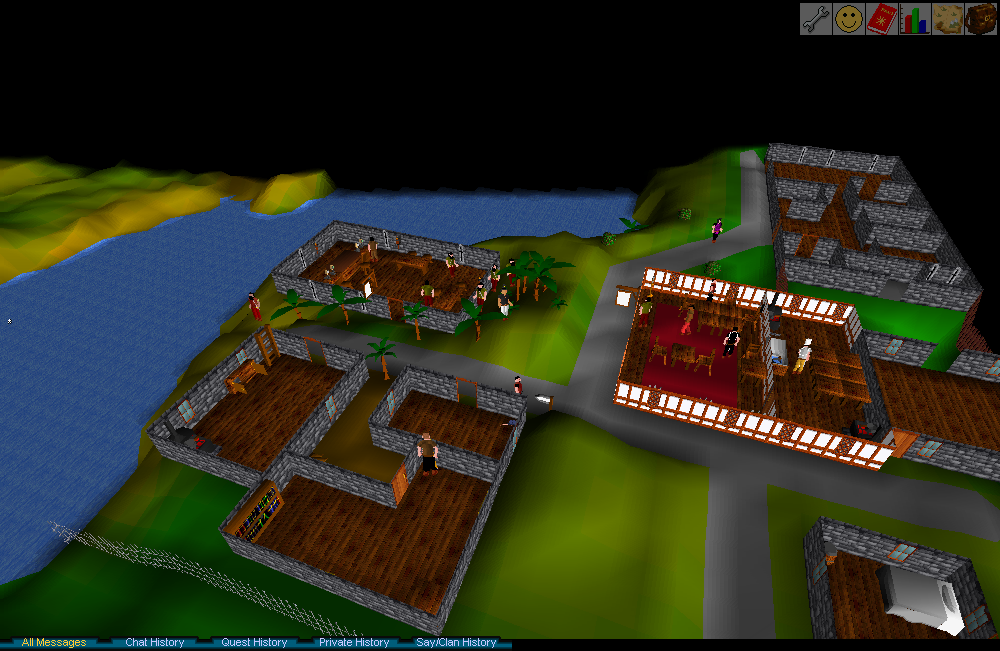 Brimhaven
is a town located on the west side of Karamja. It is mostly inhabited by pirates. It also has a port that leads to Ardougne allowing a safe alternative route for new players entering Kandarin. To get to Ardougne from Brimhaven, go to the north of Brimhaven where there is a dock and talk to the Customs Official, it will cost 30 gp to board the ship and ride to Ardougne.
Ad blocker interference detected!
Wikia is a free-to-use site that makes money from advertising. We have a modified experience for viewers using ad blockers

Wikia is not accessible if you've made further modifications. Remove the custom ad blocker rule(s) and the page will load as expected.