Out of all the mines in the game, this is the most fruitful in ClassicKBD this far.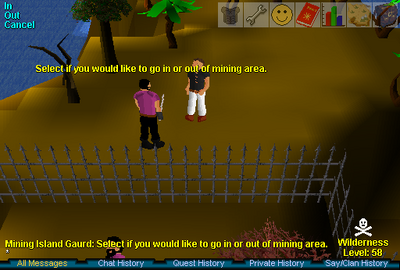 Located East of Dragon Mansion accessible with Kardia the Witch and Requires Level 135 Mining or 135 Combat level to enter.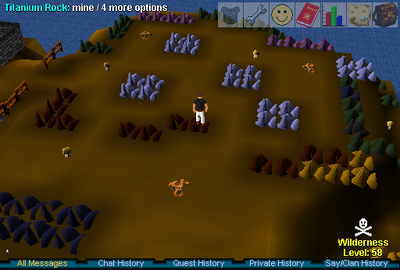 The town has a banker, which makes this location a must if you are high level mining.
Fishing/Cooking
1 Manta Ray Spawn
1 Angelfish Hatchery
1 Sea Turtle Cove
1 Cooking Range
Mining/Smithing
9 Gold Rocks
15 Mithril Rocks
18 Addy Rocks
19 Rune Rocks
12 Dragon Rocks
8 Khoruim Rocks
4 Platinum Rocks
1 Titanium Rock
1 Furnace
2 Anvils
Woodcutting