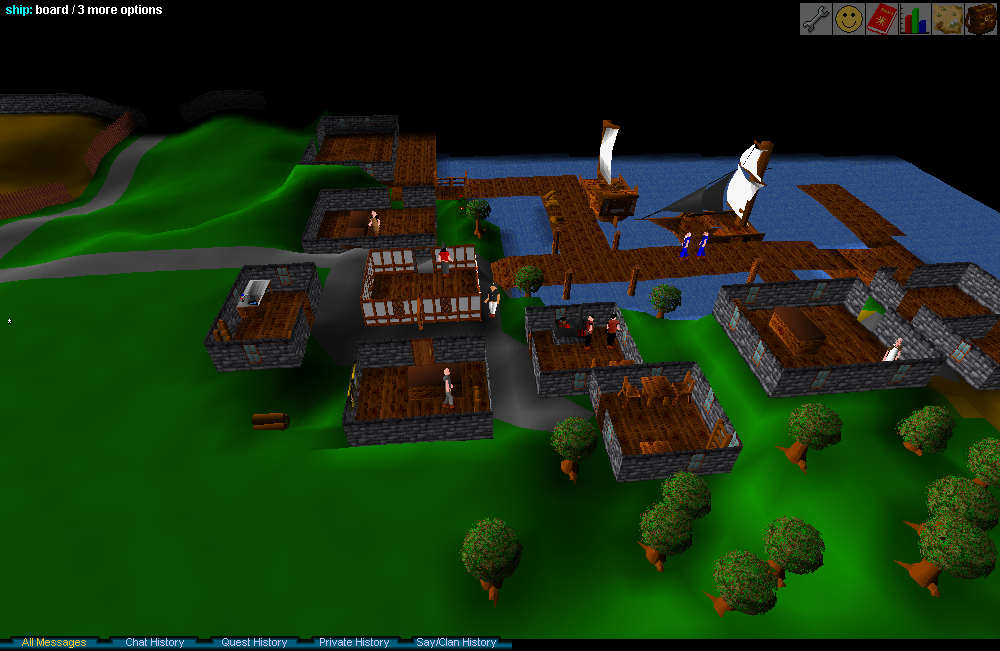 Port Sarim is a port and city south of Falador. It features several shops, a jail, a quest, and ships that sail to different islands.
Points of interest
Betty's Magic Emporium
Brian's Battleaxe Bazaar
Captain Tobias
Gerrant's Fishy Business
Grum's Gold Exchange
Port Sarim Jail
Rusty Anchor Inn
Seaman Lorris
Wydin's Food Store (with a white apron spawn in back room)
Pirate's Treasure Quest
Ships that sail to the islands of Entrana and Karamja
Ad blocker interference detected!
Wikia is a free-to-use site that makes money from advertising. We have a modified experience for viewers using ad blockers

Wikia is not accessible if you've made further modifications. Remove the custom ad blocker rule(s) and the page will load as expected.